A business you'll feel good about owning
WANNA BE TOP DOG?
Dogtopia is a unique dog daycare business which opened its first location in Virginia in 2002 and in 2014 opened its first Canadian location in Coquitlam. At that time, dog daycare was very much a new concept, and the Dogtopia approach (to create "indoor dog parks" and provide a daytime service for dog care along the lines of a children's daycare), was extremely innovative. Since then, the idea of taking man's best friend to doggie daycare has gained widespread acceptance.
33%
same-store sales growth in 2018
$700,000
Top performing Canadian stores average over $700,000 in revenue in 2018
Dogtopia's impressive growth has been noticed by Franchise Times magazine, who recently ranked us as the "Best Pet Franchise" in its Annual Zor Awards. We were also named a Top Franchise for 2018 by Franchise Business Review, (based on survey results from our franchisees). As the nation's leading pet franchise opportunity, Dogtopia's business model provides multiple revenue channels for daycare, boarding and spa services wrapped around an exciting and fun lifestyle.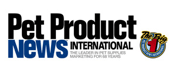 A BUSINESS YOU'LL FEEL GOOD ABOUT OWNING
Dogtopia is committed to offering a healthy, safe and fun environment for dogs to socialize that allows dog parents peace of mind. As a Canadian Dogtopia Franchisee, you'll spend your days playing with dogs, engaging with dog parents, and fostering positive, valued relationships of trust in your local community. You'll be building a better future for you and your family through business ownership while working in a fun, rewarding environment. As the old saying goes, "Love what you do, and you'll never work a day in your life."
WHYA FRANCHISE?
In Canada, dog daycare services have been available for a number of years, but there are no recognized brands in the marketplace, nor any consolidation of the offering which provides consistent levels of service to target consumers. With Dogtopia, you'll have the confidence of building on a successful, established brand, while receiving the support of a dedicated team of experienced franchise professionals. Be in business for yourself, but not by yourself.