32%
same-store sales growth in 2018
1M
Top performing stores average over $1M in revenue
Dogtopia's impressive growth has been noticed by Franchise Times magazine, who recently ranked us as the "Best Pet Franchise" in its Annual Zor Awards. We were also named a Top Franchise for 2018 by Franchise Business Review, (based on survey results from our franchisees). As the nation's leading pet franchise opportunity, Dogtopia's business model provides multiple revenue channels for daycare, boarding and spa services wrapped around an exciting and fun lifestyle.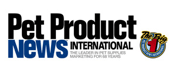 AN EARLY PIONEER
Dogtopia is a unique dog daycare business which opened its first location in Virginia in 2002. At that time, dog daycare was very much a new concept, and the Dogtopia approach – to create "indoor dog parks" and provide a daytime service for dog care along the lines of a children's daycare – was extremely innovative. Since then, the idea of taking man's best friend to doggie daycare has gained widespread popularity.
Dogtopia has a passion for caring for dogs. Happy, healthy pups are the heart of who we are. We've proudly created a loving environment with unparalleled safety standards and exceptional daycare, boarding, spa and grooming/training services.
LOVE YOUR LIFE EVERYDAY JUST LIKE A DOG DOES
Think about your community, the place you live and love. Now think about bringing that community high-quality pet care services with heart and soul. Nothing tops creating a source of pride for your community and simultaneously generating revenue for yourself by doing something that you love. The options for growth are endless: daycare, boarding, spa services, training, grooming, retail and more. Open the business you've always dreamed of in the place you call home. Better yet, bring the Dogtopia brand to an entire region and take advantage of our discounts on multi-unit purchases.
SET UP FORSUCCESS
Whether you are seeking a new career path or you just want to diversify your business portfolio, Dogtopia offers you an opportunity to do something you'll not only love, but grow into a thriving business. For many, it's a once-in-a lifetime opportunity to break free from the daily grind of the corporate world and operate a fun, lifestyle business with huge demand in your community. We have prime opportunities available with room to grow. Dogtopia offers support to all of our franchisees by providing the following services:
A sophisticated brand with turnkey solutions for ramping your business
Guidance from an experienced support team
Access to our Village of Knowledge, including a wide network of franchisees
Leading subject matter experts
Dedicated primary point-of-contact
An extensive training program
Ongoing operations and touch points to help guide franchisees on a weekly, monthly and annual basis
Strong technology platforms
Extensive systems, tools and resources for franchisees to support their business
Pack Leaders
"Dogtopia married my passion for business and my love for dogs, and it was a match made in heaven." - Joni Elder

"We are the Nordstrom of dog daycare." - Amber Sutton

"After being in the business world for 37 years, opening a Dogtopia daycare center was such a different path and one that I was excited to embark on. It has been more than rewarding and exciting. It is a totally different form of business ownership and the most rewarding is getting to know the pet parents and of course each dog. Dogtopia is the best way to operate a business while enjoying life; every day when I enter the store I am happy and excited to see our furry family members." - Jan Folk

"The system at Dogtopia worked extremely well for my team. I'm already exploring a site for a second store months earlier than I anticipated." - Paul Sandry